Rapid, early coverage of phonic knowledge and skills will allow the pupils to have a firm foundation for decoding going into Key Stage 1 where explicit phonics teaching will continue. Teachers will use the strategies of segmenting and blending, recognising common digraphs and consonant clusters and then moving to segmenting words using knowledge of prefixes, root words and suffixes.
As children move through Key Stage 2, phonics teaching will continue to be explicitly taught in the Autumn term in Year 3. Fluent reading is modelled through echo reading and shared reading of whole class and group texts in Guided Reading, English and Foundation lessons and class readers.
Children with reading difficulties are identified early, assessed through YARC and HfL criteria, being supported one-to-one or in a small, guided group.
Read Write Inc – Our Phonics Scheme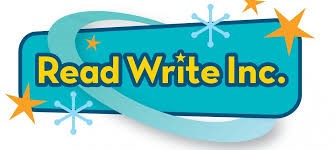 The Government strongly recommend the use of synthetic phonics when teaching early literacy skills to children. Synthetic phonics is simply the ability to convert a letter or letter group into sounds that are then blended together into a word.
Here at the Highwood Primary School, we are using the Read Write Inc (RWInc) programme to get children off to a flying start with their English. RWInc is a method of learning based upon letter sounds and phonics, and we use it to aid children in their reading and writing.
Reading opens the door to learning. A child who reads a lot will become a good reader. A good reader will be able to read more challenging material. A child who can read more challenging material is a child who will learn. The more a child learns, the more he or she will want to find out.
The children are assessed regularly and grouped according to their ability.
For further guidance and information about Read Write Inc. Phonics, visit the link below.
https://www.ruthmiskin.com/parents/
What is Read Write Inc. Phonics?
How to say the Sounds
Understanding Phonics
The Phonics Screening Check
Supporting your child with phonics
We hold the following workshops to provide ideas of how you can support your child at home:
Introduction to Read Write Inc.

Sets 1,2, 3 sounds for Reception and parents in Year 1 and 2.

Listening to your child read and reading stories for parents in Nursery, Reception, Years 1 & 2.
Spelling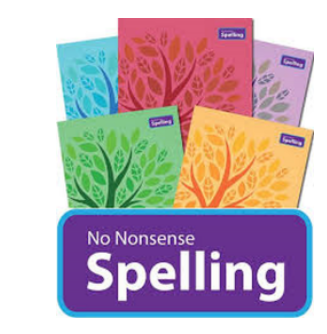 In Early Years and KS1 children are taught to spell words alongside our phonics programme Read Write Inc.
In KS2, we begin to teach children how to spell using different strategies, through our spelling programme 'No-Nonsense Spelling'.
The school team deliver spelling lessons and we teach children how to spell using different strategies.
We give the children approximately 5 or 10 spellings each week to practise during lessons and at home.
We believe in learning spellings in a practical, specific way, with research indicating that these strategies are much more powerful than traditional methods of learning spellings by rote.
The learning strategies are introduced incrementally throughout our spelling programme and can then be used to support learning spellings at home.
How can school and families support the children with their spelling?
At home, please practise your spellings for five to ten minutes every night – try to make this fun by playing games, using art materials, getting messy, setting up competitions with each other or by using the internet! A document has been put together outlining 20 ideas for learning and practising spelling at home – see below.
At school, children will be practising their spelling regularly in a variety of different ways. They will be encouraged to be independently checking and improving their own spelling and partners will be able to help each other.
Why should children practise their spelling?
As part of the primary curriculum, the government have placed an increased emphasis on being able to spell well. Spelling must be accurate in all lessons (including in English, Maths and Topic), in the children's independent written work as well as in spelling tests.
How will spelling be assessed?
Spellings will be tested weekly. These tests will be made up of some of the words following the patterns/rules that are currently being practised in class and those that have been studied previously.